Our Leaders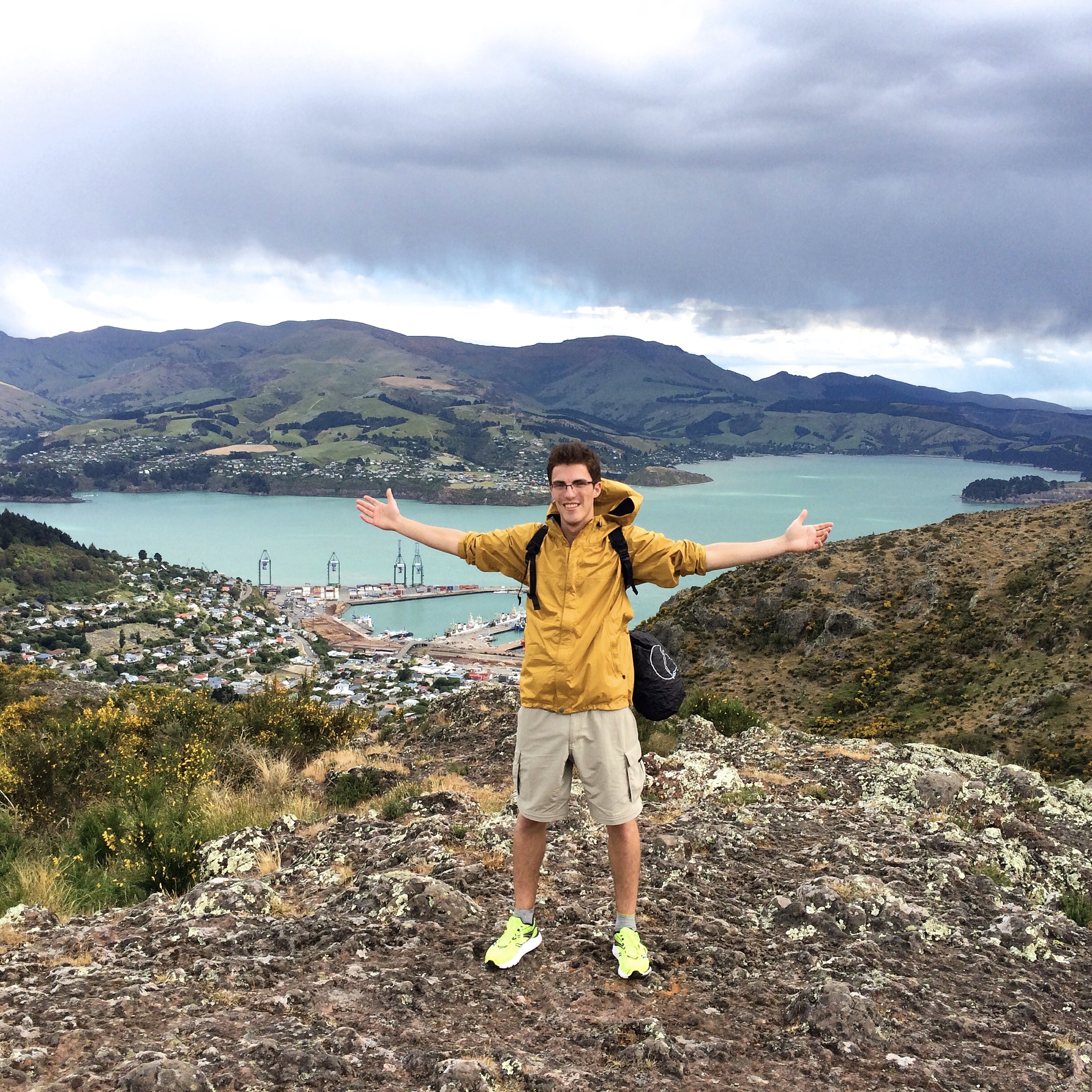 Micah Yannatos - Born in the Pacific Northwest, Micah could often be seen crying profusely as his father carried him up some Cascadian peak. After a relocation to Woodstock, NY, Micah learned to love the small things in life, like the Catskill Mountains. He enjoys confusedly staring at chalkboards, observing knowledge through osmosis, and loudly yelling, "ULTIMATE!" while throwing frisbees into the ground. Micah looks forward to asking you all awkwardly personal questions as you begin a 5 hour hike with nowhere to escape to.
Lars Hornburg -
Lars was raised in the beauty of northern Michigan and grew up working in the vineyards of Traverse City. He was shaped by the the scenic landscape much like the fine Chardonnay wines he worked to create, and while some say his smile is equally sweet and intoxicating, his personality has a complexity more akin to a Cardboardeaux. In addition to his love of hiking, he enjoys racing as a member of Harvard's Alpine Ski Team, and watercolor painting. He has few accomplishments in life but hopes to limit his negative impact on society by concentrating in environmental science and public policy. Despite his general lack of achievement, he is a very proud owner of possibly the largest collection of Patagonia fleeces in the contiguous US.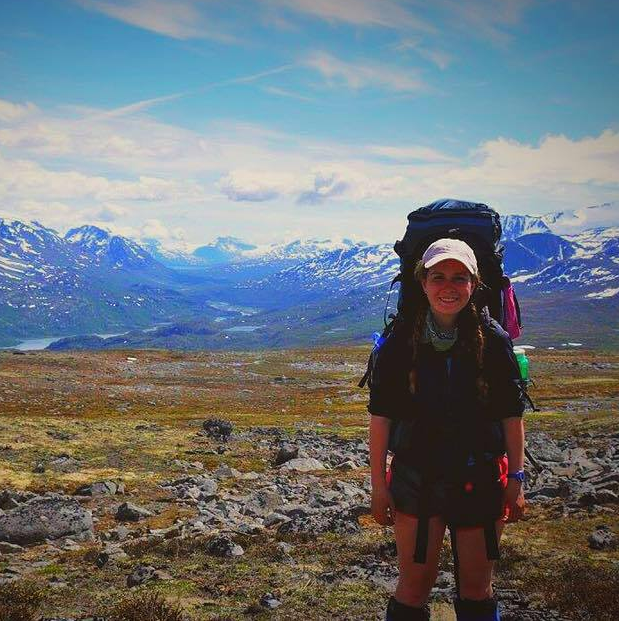 Sarah Welsh - President - [email protected] -
Srah is from Bellingham, Washington. While the area is known for constant rain and a high concentration of Sasquatches—neither stopped Srah from exploring the wilderness. She grew up backpacking, hiking, canoeing, kayaking, and getting lost in the Pacific Northwest. On campus, Srah studies environmental engineering and enjoys her daily hikes to the Quad (yay Pfoho!) as well as ordering too much El Jefe's, binge watching "Survivor", and adventuring with the Outing Club.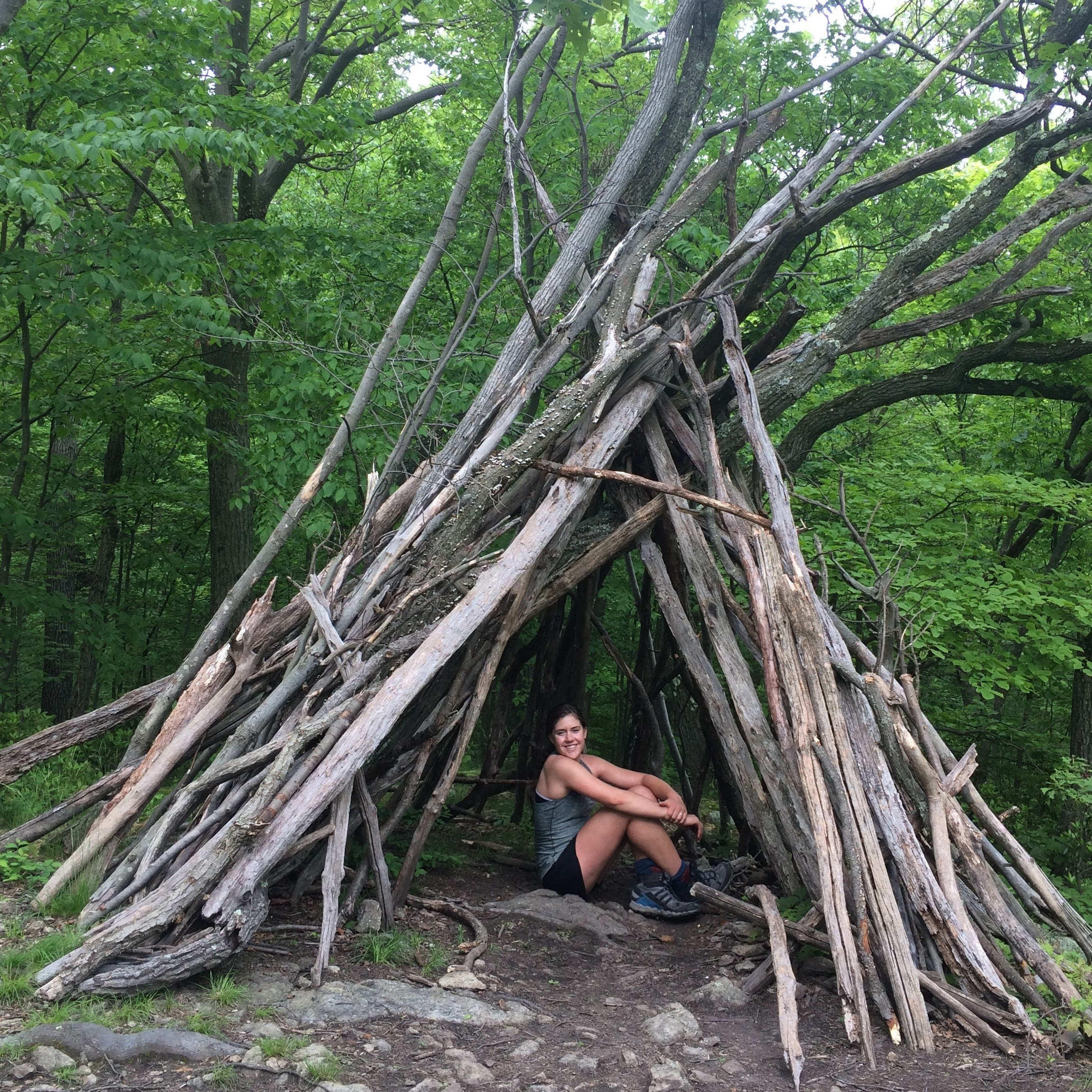 Meaghan Townsend - Trip Guru - [email protected] -
Meaghan Townsend grew up in Chappaqua, NY, halfway between Times Square and the middle of nowhere. Hobbies include aggressive jaywalking, collecting national parks posters,  and extolling the virtues of tie-dye. On campus, Meaghan studies English and gets paid to tell people to recycle. She has been bitten by swans, snorkeled with manta rays, and kayaked over bioluminescent algae, and she'd do it all again in a heartbeat (ok, maybe not the swans). She also once accidentally knocked her front tooth out with a flashlight and spent half an hour looking for the missing tooth in the grass. LNT or bust!!!
Jeyna Doshi - Jeyna grew up in the oldest town in Connecticut, known for its small town feel and numerous tobacco farms (which make for a great summer job!). As a youngling, she disliked most things that had to do with nature, much to her mother's disappointment. Nowadays the tides have turned, and she dislikes anything that keeps her inside. She begins having ski dreams around the beginning of July (this year it was June) and waits another agonizing five months (or more) for the snow to come. During the other three seasons of the year, she enjoys hiking anywhere she can to satisfy her hunger for the mountains. When not biking to-and-from her wonderful home in Cabot, Jeyna can be found playing soccer, practicing yoga, gazing at the stars (without ever remembering what she's looking at), or baking treats to satisfy her sweet tooth.
Wildman Schubert Reed - Social Chair - [email protected] -
His name is Wildman. But if that doesn't tell you enough about him, here's a bit more: Wiley was born and raised in a small town called Brooklyn, NY. His outdoor interests range far and wide, from living vicariously through people who have more free time than he does, to being a member at REI. Growing up, he spent almost every weekend fishing and rock climbing on the Long Island Sound. One can only wonder how he rock climbed a body of water... As he got older, he undertook ever-more intense and eclectic outdoor escapades, including a backpacking trip to Hawaii where it rained for 10 days straight. Now he's afraid of water. On that same trip, lying on his back and looking up at the stars at the top of 14,000-foot Mauna Kea, Wiley understood the meaning of a misplaced modifier, and also decided he wanted to understand the universe. Now he is deep in the throws of a concentration in physics doing just that (and perhaps regretting it a little bit, too). In fact, he was such a big proponent of the outdoors throughout high school that his friends nicknamed him "Tree Boy." Now he's a Wildman, and a Tree Boy.
Eric Chin - Treasurer - [email protected] -
Eric hails from the small town of Lakeville, Connecticut, a New England postcard brought to life in the very northwestern corner of the state. He grew up in tune with nature, alongside the deer that ate his family's garden each year, the small family of groundhogs that lived under his front porch (both to the delight and consternation of Princess Leia, the family dog), and the black bear that occasionally stopped by to root around the compost pile. Adjusting to the bustling metropolis that is Cambridge is a work in progress for Eric, who still can't believe that city-folk don't have to drive their own trash and recycling to the transfer station every two weeks. (Seriously, they just leave it outside and it disappears!) When not marveling at the conveniences of civilized society, Eric enjoys leading snowy hikes, playing frisbee with Harvard Red Line, and hiking the 30-mile Pemi Loop in his hole-ridden, four-year-old sneakers. (Not recommended.)
Liz Roux -
Liz thrives on the dense humidity, tangy salt, and consistently high UV index of her home in southwest Florida. No, she is not "Flo-grown" because that's a ridiculous word, but she did grow up in balmy Naples, FL for 17 years lucky enough to be surrounded by the Everglades, Gulf estuaries, mangrove forests, beach nature preserves, and her favorite - sunshine, the brighter the better. In Cambridge Liz often reminisces in her glory days of being tan and donning flip flops and tank tops 342 days of the year. The only workout she enjoys more than stadiums is climbing mountains - SWEET views, sweet views. When not outside or wishing to be outside, Liz revels in cooking fish tacos with Florida key limes, reading 'the classics', writing poetry for her social media posts, learning to play the ukulele, and genuine times with genuinely terrific peeps. Life is good, as Liz always says, and what better way to spend it than in great places with great company.
Harrison Miller - Gear Manager - [email protected] -
Harrison Alexander Miller was raised in the wilderness, in a small town named Scarsdale, New York. While wanting to concentrate in being a snake(economics) and eventually work at Goldman Sachs, Harrison finds solace in nature. Some say that it's because he knows it's only a matter of time before he has to destroy it to turn a profit. At HOC meetings, Harrison will say, on at least three occasions, that he has hiked all of New Hampshire's 48 4,000 footers. If you can't find Harrison procrastinating in Cabot, you'll spot him whooping gear manager Cam Maltman's sorry ass at basketball. He enjoys hiking/peak bagging, kayaking, going on long runs to the quad and back, asking people who their favorite Beatle is (George is the right answer), and listening to way much good music.
Nellie Ide - Nellie grew up in Minnesota, otherwise known as the state of two seasons: winter is coming, and winter is here. Naturally, she loves to get as much frostbite as possible, so she is on the alpine skiing team (yes, there is a ski team and yes, she knows there are no mountains in Boston). Nellie began her outdoor experience when her family took her on a canoe trip at the tender age of one year old. This led to a childhood full of hiking and canoeing around the Minnesota wilderness, and she looks forward to exploring some real mountains out here in the East!
Emma Seevak - As a young child, Emma never crawled and was quite late to walk, thus earning the nickname "the potted plant." In the years since, she's tried to compensate for these lost steps by hiking and running whenever possible, sometimes with a pack on her back, often with a scrape on her knee, and always with a smile and some sweat on her face. A spawn of an outdoor-loving family, Emma was raised on GORP and a healthy dose of mountain grime. She's looking forward to eating more GORP and traversing more trails as a HOC leader.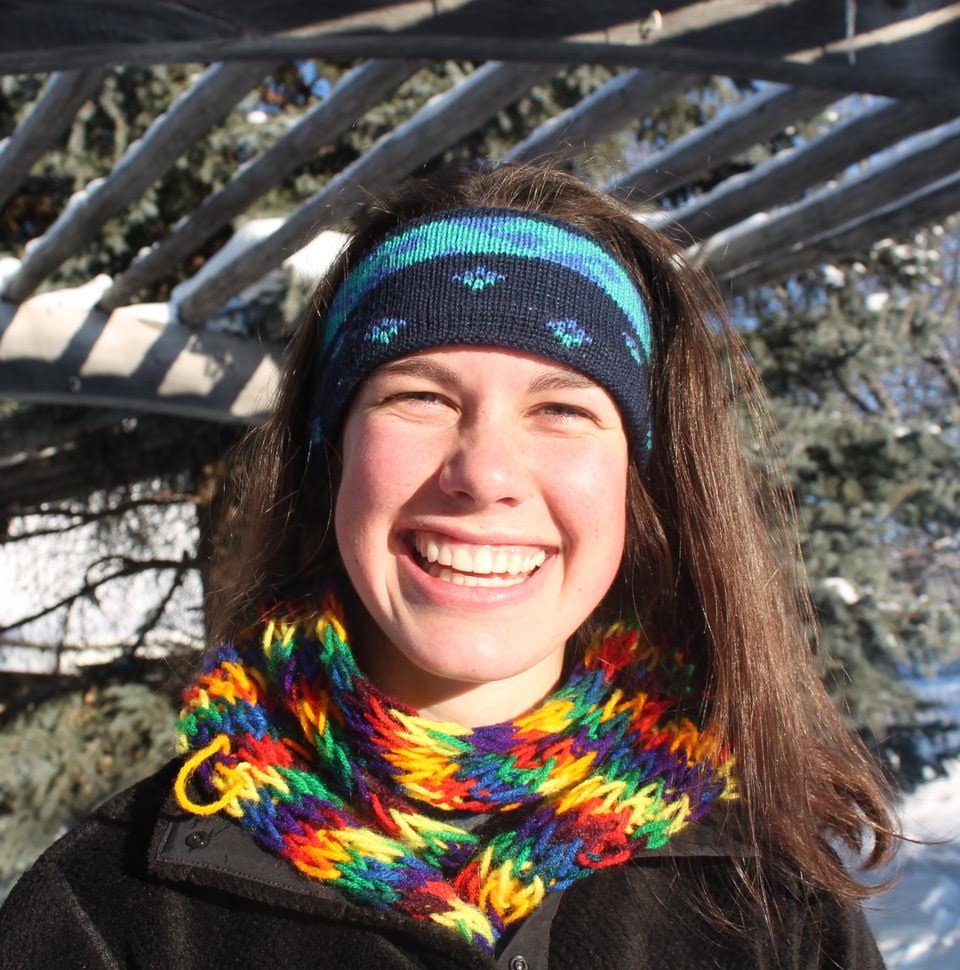 Molly Leavens - Molly is studying environmental science and public policy with a focus in food systems. She enjoys ALL sports, cooking, playing guitar, making art, and making people uncomfortable. Additionally, she loves to make chocolate pudding in large camping pots for Will Li. She is currently in a long-distance relationship with her cat and dreams at night about a peanut butter/nutella/marshmallow fluff/cookie butter ice cream flavor. She resides from Utah, currently lives in the CoOp, and loves HOC more than a hawk likes mice.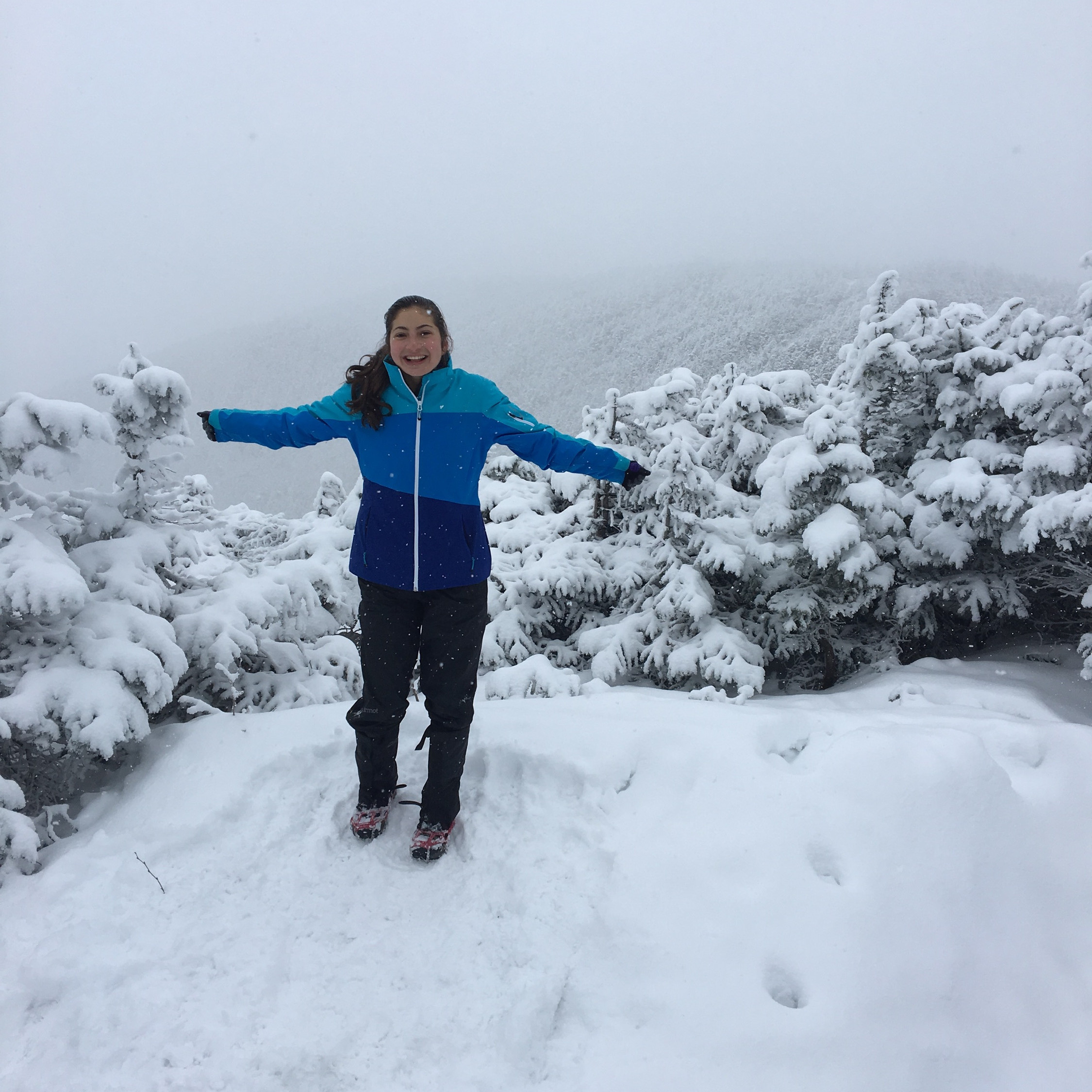 Emily Markowitz - Emily hails from New York, indisputably home to the best bagels and the best pizza. Growing up with a father who was frequently mistaken for a park ranger, she was introduced at an early age to the great outdoors. Her first time camping included having her tent flooded by torrential downpours, rescuing someone twice her size from drowning, and sadly losing a stylish Croc. Yet, she still decided to go back and luckily future experiences have been less traumatic. Now, Emily enjoys hiking, running, and singing along to song lyrics a little too loudly.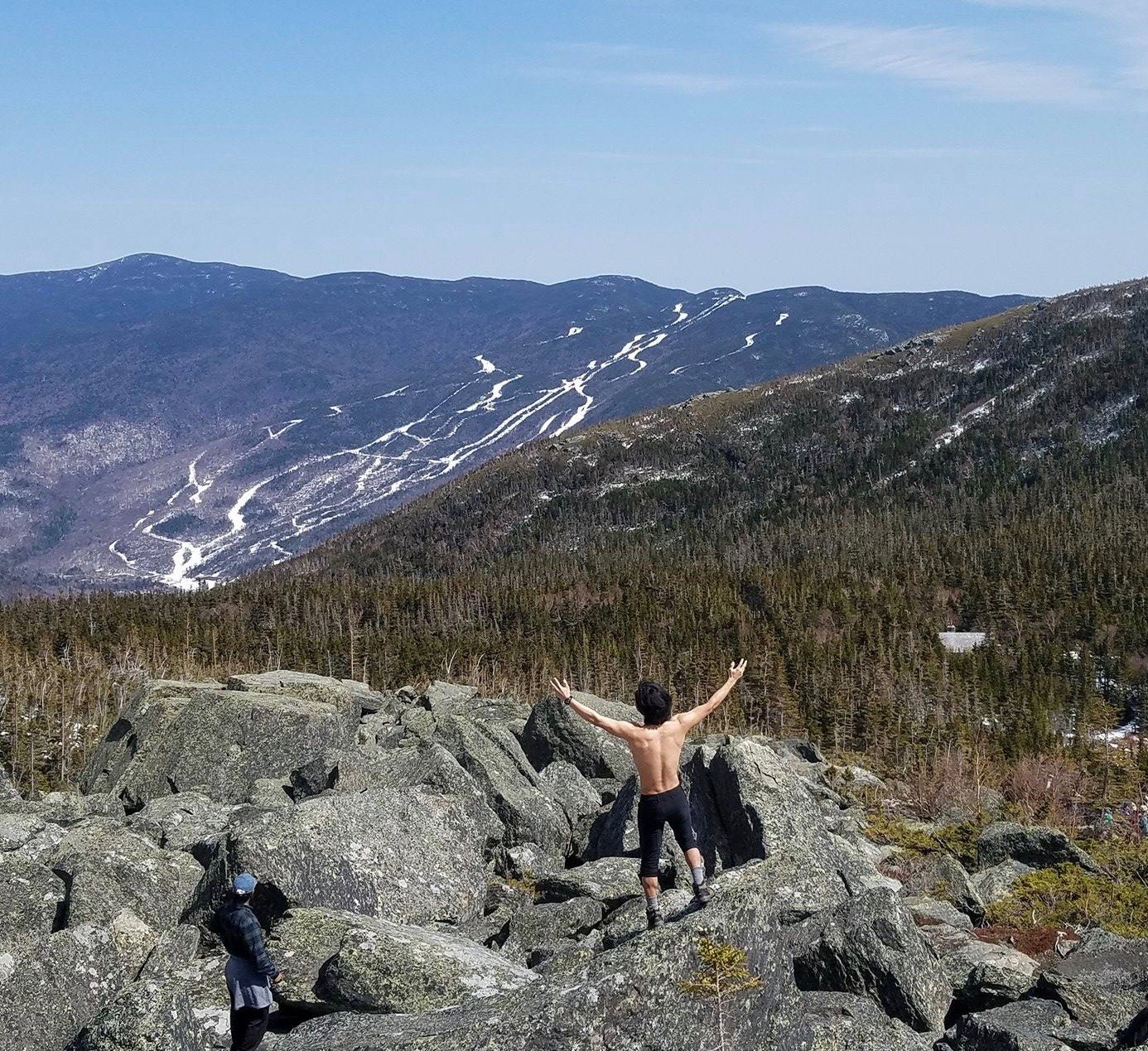 David Lu - Tech Chair - [email protected] -
David was raised in Houston, Texas and therefore owns a single, lone pair of long pants. He can be found hiking and rafting in Big Bend National Park, or exploring restaurants all over Houston. He enjoys eating barbeque, eating Tex-mex, and eating sushi, so basically he just likes eating food in general. His other hobbies include running, playing squash, and meditating.
Cameron Maltman - Vice President - [email protected] -
Cameron hails from rural Canada where he learned, among other things, the call of the moose, how to properly wear a flannel shirt, and the true meaning of the word "eh". He is known at Harvard as the kid who likes "canoes and stuff". Cameron dislikes weekends not spent outside, sitting still, and getting less than 7 hours of sleep. He enjoys hiking, white-water canoeing, weekends spent in a tent and building stuff (some would call it engineering). His love for the outing club is only matched by his love for maple syrup and HUDS stuffed chicken.
Sophie Westbrook - During the grueling wagon ride out of the mountains of Kansas, Sophie ate 16 bags of granola and memorized every Disney song. Her preparations didn't help much with Harvard, but they did give her the energy of a caffeinated lemur. She spends this energy in the great outdoors – on a good day, the part that isn't between Currier and the Science Center. Sophie lives for hiking and every winter sport except curling. She never learned to whistle, snap, or touch her toes, but can read on a treadmill so figures that it all evens out.
Aidan Crawford - Gear Manager - [email protected] -
Famous around the HOC community for pubbing the idea of "having your cake and eating it too," Aidan grew up hiking and skiing around New England. Now a junior living in Mather house, some of Aidan's favorite things to do while on campus include late night trips to Jeff's, wearing his socks on the wrong feet, and going to the Eastern Mountain Sports on Brattle St. (RIP). In the outdoors, Aidan likes to find some great views, eat a tasty 'High-Protein Special' from 24-Hr Market, and take pictures. When not hiking, Aidan rows for Harvard's Lightweight Crew team and studies Environmental Engineering.
Allegra Colman - On Campus Events - [email protected] -
<<this is a bio. contact @whateverwiley'semailaddresis for more information >>
Marcy Park - Marcy Park should have been wearing close-toed shoes.
Will Li - Growing up in the small hamlet of Lynnfield, Massachusetts, the wildest thing Will encountered was the occasional wild turkey in his backyard, of which he befriended many. But his first real camping experience was in forests of Maine and involved, among other things, a skirmish with a seagull (winner unclear) and having his blood sucked by mosquitoes (blood type still unknown.) Over the years, he has gradually become accustomed to this wonderful thing called Nature and since then, has come to love hiking, trail running, and camping. His favorite smells include fresh baked baguette, campfire on flannel, and anything with a sugar content of 20% or higher. As a sophomore at Harvard, Will still has no idea on what he wants to study and spends his free time actively trying to avoid thinking about his "future." When not rewearing underwear in the backcountry or walking back to the Quad, Will can be found at the Mission Hill After School Program, trying unsuccessfully to get small children to listen to his instructions.