Our Leaders
Alice Linder - President / alicelinder (at) college (dot) harvard (dot) edu - Alice Linder hails from just-outside-of Albuquerque, NM. Until very recently, she hated being dirty until she realized that no showers means no worries, and smell is the least important of the senses anyway (it's a problem-free philosophy). She prefers the mountains of New Mexico, Colorado, and Montana, but she thinks the Whites are nice too. A senior Integrative Biology student in Mather house, she won't apologize for that ugly concrete piece of architecture that is her home. And no, she's unfortunately never seen Breaking Bad, but if you organize a Breaking Bad watch-party and let her know, she might just make an appearance.
Moe Ball - Moe Ball hails from Upstate NY, where apples, snow, bonfire parties, and hating on downstaters are all in season year-round. She does not like ketchup or mustard but is bizarrely into hot sauce, and is thus wanted in all 50 states as well as the inhabited territories of Puerto Rico, Guam, the Northern Mariana Islands, the U.S. Virgin Islands, and American Samoa. Considered highly dangerous, you should be aware that she has extensive tree-climbing experience, can drain a Capri Sun in record time, once ate an entire blueberry pie, and is known to strongly promote rash decision-making. Exercise caution when wandering in the Quad hinterlands. If seen, please alert HUPD immediately. Do not attempt to make contact yourself. Do not swipe right on her fake Tinder account.
Dan Fulop - Born in the preppy New York City suburbs, Dan took every opportunity to bag some peaks. When not studying economics and international relations or complaining about dining hall food, Dan is most probably hiking through National Parks, tracking moose, and attempting to visit all 50 states. From the start of his freshman youth in HOC, Dan has endeavored to embrace John Muir's simple words: "The mountains are calling and I must go, and I will work on while I can, studying incessantly." Dan triumphs over the endless studying that Harvard so kindly offers and with HOC, often escapes to the White Mountains of freedom.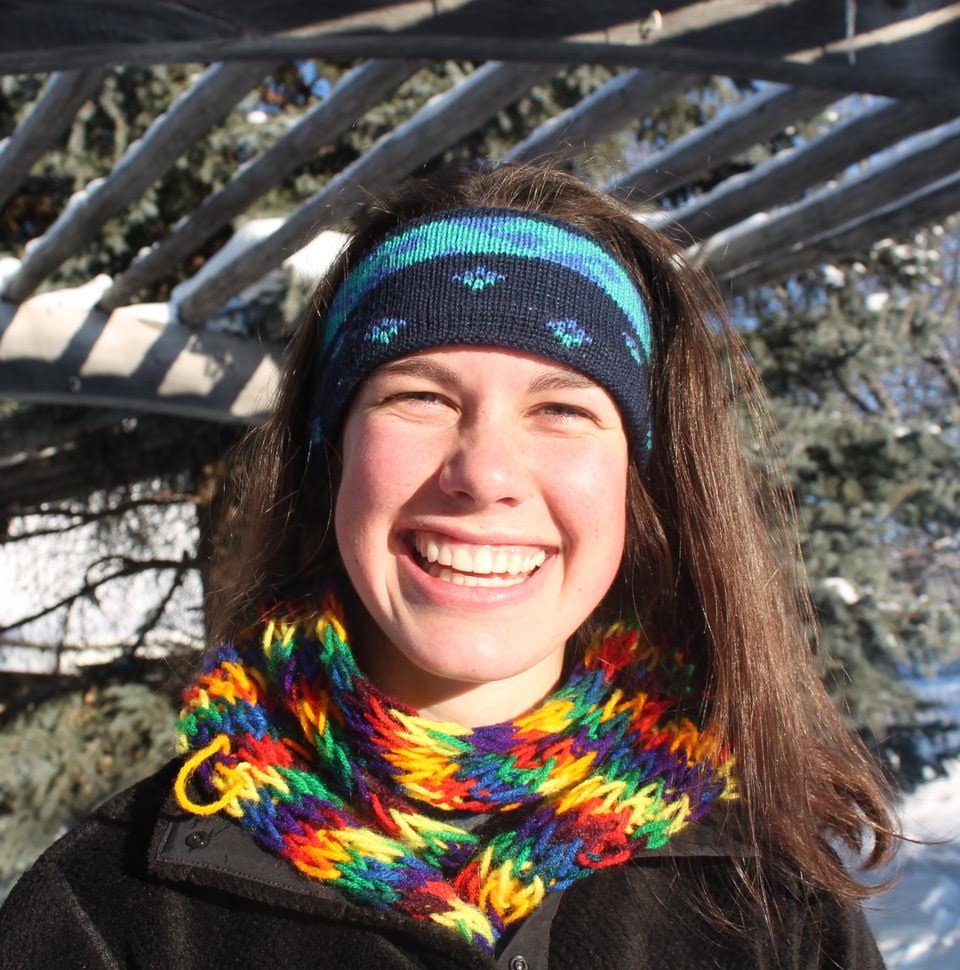 Molly Leavens - Molly is studying studying environmental science and enjoys riding her unicycle, cooking, slack-lineing, gardening, making art, and making people uncomfortable. Additionally, she loves to make chocolate pudding in large camping pots for Will Li. She is currently in a long-distance relationship with her cat and dreams at night about a peanut butter/nutella/marshmallow fluff/cookie butter ice cream flavor.
Maryssa Barron - Maryssa was born and raised in the deep woods of NorthEast Texas where hogs are as abundant as squirrels and no one wears shoes. She grew up wandering creek beds and the woods behind her house with friends--building forts and pretending to be an explorer. Now, she an anthropology student in Mather House, exploring the world in hopes of gaining a better understanding of the human experience as lived out by other people. Maryssa tries to get out as often as possible--whether it's hiking, ice climbing, or enjoying an hour or two reading in the Yard. Live, Love, Discover!
Michael Rothberg - Hailing from a sleepy little seaside town called Los Angeles, Michael has always had the heart of an adventurer, the mouth of a sailor, and the climbing skills of an adolescent mountain goat. At the ripe age of 12, his parents insisted that it was high time for him to follow in their footsteps and become a gold prospector in the Black Hills of the American Midwest, but he decided (in a bold act of rebellion) that he ought to pursue his real dream of becoming the greatest no-snow skier on earth. He grew out his beard, prepared a year's worth of granola, and bought all of the bandanas available at his local CVS. The next morning, he hopped on a plane and began skiing mountains with absolutely no snow. He ruined over 60 pairs of skis and fractured darn near every bone in his brave, toned, handsome body. After mastering the sport of no-snow skiing in a historic ride down Mount Washington in mid-July of 2008, he retired and built himself a cabin made of Lincoln Logs. His sophomore year of college, he joined the Harvard Outing Club, and can run a 6 minute mile, if you ask him nicely.
Melissa Balding - For the first glorious eighteen years of her life, Melissa Balding was outside in sunny, coastal Huntington Beach, with copious amounts of time spent in the ocean and in the pool. She came to Harvard in August of 2013 and spent her first week on the East Coast in the White Mountains of New Hampshire. She realized something was different, but very awesome, about this side of the USA. Shortly thereafter, she discovered the seasons, and rain gear, and learned more about time of the year we call fall, winter, and spring. With enthusiasm for the newness of it all, she continues to get to know this side of the states, in all the seasons, by getting outside with the Outing Club and her new knowledge on layering for weather below seventy degrees.
Zack Chauvin - Tech Chair / zchauvin (at) college (dot) harvard (dot) edu - Zack hails from Canada, where the igloos and polar bears have given him a considerable familiarity with surviving in the great outdoors. He is particular adept at fighting bears with an arm and a leg tied behind his back. After retiring from the world rollerskating circuit, he settled down in Cambridge to share his love of the outdoors with the Harvard community.
Antonia Washington - Antonia Washington grew up in Portland, Oregon, home of craft beer, at least five species of hipster, and the most popular airport carpet in the world (may it rest in peace). When she is not adventuring outdoors, she becomes very sedentary and can be found on any number of couches becoming overly emotionally attached to TV characters. She spends much of her time eating carbs, looking fly in white crocs, and pleading for her mom's REI dividend. She loves hiking, backpacking, paddle-boarding, kayaking, Razor scootering, and low-pressure longboarding because she almost ran over a kid's ankle once and now crowds make her nervous.
Ryan LaMonica - Gear Manager / ryanlamonica (at) college (dot) harvard (dot) edu - Ryan LaMonica was born and raised in the Great Midwest. Hailing from the suburbs of Cleveland, Ohio, he understands what it's like for nobody, ever, to have visited his hometown for fun. Yet, he still loves Cleveland with the intense fervor of a salmon-craving grizzly bear. He frequently adventures to Southern Ohio and neighboring Pennsylvania and West Virginia for hiking, mountain biking, and whitewater rafting. He is known for wearing plaid shirts and boots, jumping off small rocks, and waking up with such unbelievable bedhead that not even a hat can contain that barbarian jumble. He loves to build things, wastes all his money on new outdoor gear, and hangs maps on the wall. His bucket list includes climbing a mountain on every continent and consuming all 57 varieties of Heinz. Olive oil and Swedish fish are his main food groups.
Will Li - Trip Guru / williamli (at) college (dot) harvard (dot) edu - Growing up in the small hamlet of Lynnfield, Massachusetts, the wildest thing Will encountered was the occasional wild turkey in his backyard, of which he befriended many. But his first real camping experience was in forests of Maine and involved, among other things, a skirmish with a seagull (winner unclear) and having his blood sucked by mosquitoes (blood type still unknown.) Over the years, he has gradually become accustomed to this wonderful thing called Nature and since then, has come to love hiking, trail running, and camping. His favorite smells include fresh baked baguette, campfire on flannel, and anything with a sugar content of 20% or higher. As a sophomore at Harvard, Will still has no idea on what he wants to study and spends his free time actively trying to avoid thinking about his "future." When not rewearing underwear in the backcountry or walking back to the Quad, Will can be found at the Mission Hill After School Program, trying unsuccessfully to get small children to listen to his instructions.
Forrest Lewis - After absorbing his weaker and predominantly inferior twin fetus, Forrest Lewis emerged from his mother's womb twice as intelligent, twice as sexy, and nearly twice as good at growing beards as the average human being. In the words of Dwight Schrute, Forrest was blessed with "the strength of a grown man and a little baby." He quickly became the alpha male of his rural, transient-mecca hometown of Arcata, California, learning to shred powder before he could even walk and climbing Mount Everest without the help of supplemental oxygen. Now at Harvard, his double-average love of bagging peaks twice, skiing double black diamonds, and climbing double pitches excludes him from most social circles, except for the mystical community of grungy HOC leaders.
Emma Seevak - As a young child, Emma never crawled and was quite late to walk, thus earning the nickname "the potted plant." In the years since, she's tried to compensate for these lost steps by hiking and running whenever possible, sometimes with a pack on her back, often with a scrape on her knee, and always with a smile and some sweat on her face. A spawn of an outdoor-loving family, Emma was raised on GORP and a healthy dose of mountain grime. She's looking forward to eating more GORP and traversing more trails as a FOP leader.
Charlie Gibson - Treasurer / [email protected] (at) college (dot) harvard (dot) edu -
Charles Gibson was born and bred in the wilds of the Berkshires. The Berkshires are in Massachusetts, one of the oldest states in Our Great Nation. Descended from a Scottish lord, Charles enjoys pastimes like reading the dictionary, investment banking, and badminton. Though he is only a junior he knows he will be concentrating in economics, hopefully moving toward a future of venture capitalism or consulting. One day he hopes to cross west of the Mississippi, but for now he is thoroughly enjoying all that the Northeast has to offer; he loves the AMC huts but honestly believes they could use a few more amenities (like a Keurig or perhaps quarters for a personal chef). A self-described foodie, Charles likes to use his full name at restaurants so the staff think he is the famous ABC news anchor and treat him accordingly.
Reid Grinspoon - Reid Grinspoon hails from the remote and far-away wilderness of the Boston suburbs. He cut his adventuring teeth on day hikes in the White Mountains and family adventures in the American West. More recently, he has spent way too much time in the woods with NOLS and rowdy backcountry trail crews in Wyoming, Utah, California, and Colorado, where he learned how to not shower and use saws. His passions include staying warm, sliding down mountains, REM sleep, and being psyched. In addition to leading trips, Reid currently serves as one of the club's two gear managers and is HOC 's only accredited facial hair expert.
Ellie Lasater-Guttmann - Vice President / elasaterguttmann (at) college (dot) harvard (dot) edu - Ellie Lasater-Guttmann invented the seedless watermelon, cheated the MGM Grand in Las Vegas, and committed every murder in "Clue".  She is the jukebox hero.  She also pawned three of her toes for a painting studio in the Alaskan Wilderness.  Hailing from the majestic land of Reston, Virginia, Ellie mastered the art of layering shortly after birth. She has scrabbled up mountains in Nepal, onto an ice field in Alaska and through the frigid Virgin River in Utah.  Ellie starts to slur her words if she spends too much time indoors.   Off the trail, Ellie sketches her classmates, erases and restarts her failed proofs, and slurps down massive bowls of soup.
Cameron Maltman - Cameron hails from rural Canada where he learned, among other things, the call of the moose, how to properly wear a flannel shirt, and the true meaning of the word "eh". He is known at Harvard as the kid who likes "canoes and stuff". Cameron dislikes weekends not spent outside, sitting still, and getting less than 7 hours of sleep. He enjoys hiking, white-water canoeing, weekends spent in a tent and building stuff (some would call it engineering). His love for the outing club is only matched by his love for maple syrup and HUDS stuffed chicken.
Sophie Westbrook - During the grueling wagon ride out of the mountains of Kansas, Sophie ate 16 bags of granola and memorized every Disney song. Her preparations didn't help much with Harvard, but they did give her the energy of a caffeinated lemur. She spends this energy in the great outdoors – on a good day, the part that isn't between Currier and the Science Center. Sophie lives for hiking and every winter sport except curling. She never learned to whistle, snap, or touch her toes, but can read on a treadmill so figures that it all evens out.
Gianna Cacciatore - Gianna (a South Shore Massachusetts native) has had a fondness for mountains ever since, at the age of three, she named every mountain she drove by on a family ski trip "Mt. Gianna". When she got to college and learned there was a whole club dedicated to driving north and conquering these many Mt. Gianna's, she was hooked. Today, she is an amateur hiker who doesn't even own her own boots, but she happily pretends to be an experienced woods-woman when she's hanging here at sea level with indoorsy plebians. Her favorite color is green and she's really excited to lead you up a Mt. Gianna or two on some sunny weekend this year :)
Jackson Whang - Jackson grew up in the not-so-exotic suburbs of New Jersey, but he's a half-Asian dual citizen of the U.S. and Canada...pretty exotic, right? He's into country music, loves any sport (as long as it involves a racquet), and is a firm believer that everything tastes better with Frank's Red Hot sauce. When outdoors, he enjoys hiking and biking, but the most important thing is that he's spending quality time with quality people.
Liz Stebbins - Social Chair / estebbins (at) college (dot) harvard (dot) edu -
In the words of tech chair Zack Chauvin, Liz is a "super dope person" who "loves...the outdoors" and "strikes fear and respect in the hearts of all who know [her]". Her singular goal in life is to learn how to surf like the penguins in the critically acclaimed film Surf's Up (2007), but since she grew up in the arid deserts of central New Mexico she's still a long way from
getting pitted
. That's ok though because she's still stoked about all the fun things you can do on land like hiking, strolling, walking, sitting, not climbing (because heights), camping, chilling with HOC people, and eating 7 bowls of honey oat blend cereal in a row.